Let's make this truly the "Festival Of Lights" for the community of Sunderbans region where living in the dark is a way of life.
Thanks for supporting Kanishka Chaudhry's campaign. 3 Steps and you've made a difference!
1. Choose an amount (Min. INR 500 or $25.0)
2. Sign up using your email address/facebook
3. Make a payment!
We are processing your request. Please wait....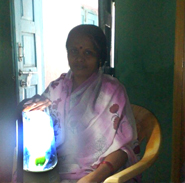 X Rwogannimeie Test




INR 0 Pledged

When you land within the website, you know you aren't in Kentkucky anymore. Thanks to the double handles and adjustable and detachable shoulder strap, the bag can be carried on the shoulder, in the hand or across the body.. I think I might actually go with Kenley's, which looks like more fun to dance in. Match those jeans with a simple white or black shirt with a fitted jacket to match.. In addition to individuals or virtual stores and retailers, companies wishing to promote their brand, business or products or services can gain from buying wholesale fashion clothing which include shirts.

My name is Kanishka Chaudhry and I am staying in Mumbai. This festive season I am celebrating my Diwali with Milaap.org. I am raising funds for the community of Sunderban region so they too can experience the festival of lights.

It is extremely sad when you get to know that around 450 million people in our country lack access to electricity. For many, living in dark has become a way of life. Isn't that shocking? Diwali is celebrated as a festival of "lights" in India but wonder how we can rejoice about this festival when majority of our people are living in the dark.

With Milaap, I am going to try and change this! With the money raised, the community can receive solar lights which is a cheaper, brighter & a clean source of energy. I also noticed that the community is using firewood for cooking. If the target amount is reached, we can also help in replacing firewood with smokeless stoves so that it can bring a healthier standard of living.

There is so much to do in the social sector and Milaap.org has been doing a great job in marrying smart microfinancing with social development. In addition, Milaap has a good delivery record. This campaign is for doing good and also making the beneficiaries more responsible towards their finances.

Milaap believes in giving people a hand up - which is why, the contributions are given out as loans, rather than one-time donations. This means that 100% of your contributions come back to you in 24 months. Once the money comes back to you, you can choose to fund the same amount to another borrower, thereby multiplying your impact.
---------------------------------------------------------------------------------------

What is Milaap all about?
Milaap is a social enterprise that enables people around the world to give loans to the working poor in India. Based in Bangalore, Milaap is the world's first and currently, the only online micro lending platform that enables non-Indians and non-resident Indians (NRIs) to make loans to the poor in India. Milaap's loans are aimed towards providing people with access to basic essentials like clean drinking water, sanitation, renewable energy, vocational training and enterprise development.
A few things that you may want to know about the money that you lend in:
This is a loan, not a donation.
100% of your money goes to the end borrower

You will know exactly who your money goes to and get regular updates on your repayments.

Within 24 months, you will get 100% of your money back.
To know more about Milaap and how it works, read some FAQs: http://www.milaap.org/how-it-works-methodology
© 2010 - 2012 Milaap.org
Lending to the working poor through Milaap involves risk of principal loss. Milaap does not guarantee repayment nor do we offer a financial return on your loan